year
You are browsing the search results for "year"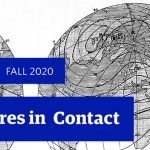 " [W]e will spend a lot of time working through traces of the past together – old maps, poems, stories, images, newspaper clippings, census data – to see what kinds of answers that they can give us, and what kinds of connections we can make." Joy Dixon researches the history of religion in Britain, as well […]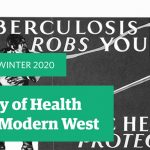 "[H]istorical examples give us food for thought about our current experience with COVID-19, and how many of the same factors are at play." Dr. Benjamin Bryce is joining the UBC History Department after teaching for six years at the University of Northern British Columbia. He completed his PhD at York University in 2013, and he […]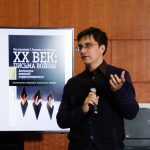 "A degree will … open new career prospects and immerse you in a vibrant academic environment. You will connect with interesting people and will learn things that you would have never learned otherwise." Alexey Golubev is a scholar  of Russian history, with a focus on social and cultural history, and in transnational, public, and digital history. […]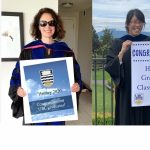 Congratulations to all 2020 History Graduates! From all of us in the History Department. Scroll down below for individual messages from our faculty members. Stay safe everybody! Eagle Glassheim Joy Dixon Jessica Wang John Christopoulos Leo Shin Paige Raibmon Michael Lanthier Leslie Paris Alexei Kojevnikov Bob Brain Richard Menkis Bradley Miller Bill French John […]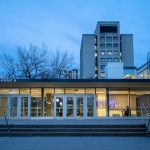 The UBC senate has approved a new Middle East studies minor, to be offered for the first time in the 2020/21 academic year.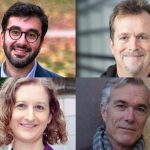 "I feel that it's a moment when all of history is kind of rising up and being revealed before us, and we're provoked to think about a million different questions." – Robert Brain. How has history been impacted by pandemics? How do we understand pandemics, and how do we study them? How do historians interact […]
The Department of History records with sorrow the recent death of Professor Emeritus Ivan Avakumovic, a noted historian of twentieth-century political movements and a memorable teacher of modern international history.  Professor Avakumovic died in Vancouver on July 16, 2013 at the age of 86. Ivan Avakumovic was born in what was then the Kingdom of Yugoslavia […]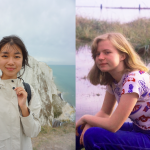 "History in London, and in Europe is… layers, upon layers, all with their own unique stories and narratives, jostling alongside modernity."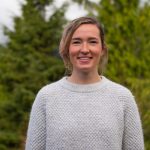 "The history courses I took at UBC taught me how to ask questions, form my argument, provide supporting evidence and communicate my findings effectively. These lessons … resulted in my ability to carve a niche in the scientific community. " Kristen Walters is a UBC History major and Biology minor now working as a biologist for […]
The Faculty of Arts at The University of British Columbia (UBC) – Vancouver campus invites applications for the position of the Head of the Department of History, with an anticipated start date of July 1, 2021. The administrative appointment as Head is typically for an initial five-year term, with the possibility of reappointment for a […]