author
You are browsing the search results for "author"
Professor Laura Ishiguro and UBC History Alumnus Laura Madokoro have co-authored a chapter in a new book. Their article White Supremacy, Political Violence, And Community, 1907 and 2017 takes an in-depth look at the race riots of Vancouver on September 7th, 1907—the largest race riot in Canadian history.  The article also reflects on a recent anti-Islam rally […]
The Department of History hosted a transnational, interdisciplinary workshop that focused on "Indigenous Practices of Authority" from May 13-15 2019.   Guided by Dylan Robinson (CRC in Indigenous Arts, Queen's University), participants first explored this topic through a walking tour of interventions by Indigenous artists in Mount Pleasant and the False Creek Flats.   They then spent two days sharing examples from their on-going work that relate to the workshop theme.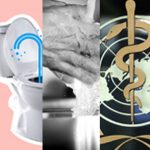 Historical perspectives are proving to be of crucial importance during the COVID-19 pandemic. UBC's historians have been busy lending their knowledge to a wide variety of news and media publications, on everything from the World Health Organization to hand-washing. COVID-19 in Vancouver, BC, and Canada The Conversation: Coronavirus: Racism and the long-term impacts of […]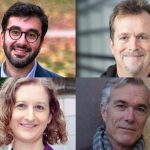 "I feel that it's a moment when all of history is kind of rising up and being revealed before us, and we're provoked to think about a million different questions." – Robert Brain. How has history been impacted by pandemics? How do we understand pandemics, and how do we study them? How do historians interact […]
The Department of History records with sorrow the recent death of Professor Emeritus Ivan Avakumovic, a noted historian of twentieth-century political movements and a memorable teacher of modern international history.  Professor Avakumovic died in Vancouver on July 16, 2013 at the age of 86. Ivan Avakumovic was born in what was then the Kingdom of Yugoslavia […]
Deadline for applications: April 23 BC Studies: The British Columbian Quarterly (www.bcstudies.com) invites applications from History majors, honours, and graduate students for the temporary, part-time position of Student Podcasts Coordinator. BC Studies is creating an innovative opportunity for scholars to submit scholarly work in the form of a single podcast episode. These episodes would be subject to peer review […]
Deadline for applications: April 23 Hourly salary: $20.00 BC Studies: The British Columbian Quarterly (www.bcstudies.com) invites applications from History majors, honours, and graduate students for the temporary, part-time position of Student Podcasts Coordinator. About the position: BC Studies is creating an innovative opportunity for scholars to submit scholarly work in the form of a single podcast episode. These episodes […]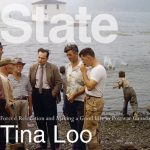 The Canadian Studies Program at UBC and UBC Press invite you to join us in a celebration of Tina Loo's book Moved by the State: Forced Relocation and Making a Good Life in Postwar Canada, a Brenda and David McLean Canadian Studies series publication. "Tina Loo is a masterful scholar and in Moved by the State she offers a completely new interpretation of resettlements […]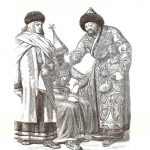 This paper addresses an unusual knot of Russian historiography: was Russia a colonial empire and if so, why did the authorities consistently refuse to identify the empire as such? By examining the Russian empire in the broad comparative perspective of both European and Asian empires, the argument will show that in its Asian territories Russia […]