Finding Answers Through Hidden Narratives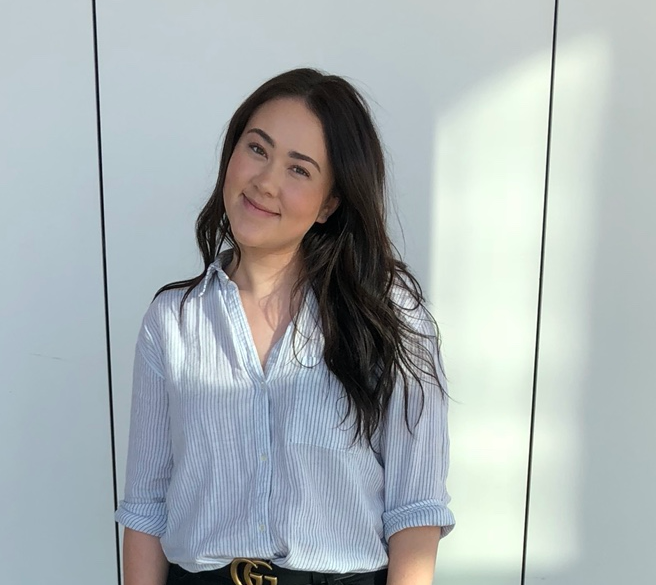 Carmen Watson never saw herself as a historian. In fact, she thought the subject was dry and unrelatable, and that the discipline leaned towards war-centric, Euro-centric and male-centric perspectives. Her mind quickly changed in her first year at UBC while taking a history course with Professor Tim Brook which explored the anomalies and varied approaches of history. It was this class that set her on the path to pursuing a degree in History and ultimately, completing an Honours Degree.
Carmen joined a small History Honours cohort diving into interesting topics at scheduled seminars—everything from Indigenous rights in Canada to the election of US President Donald Trump. Carmen describes these seminars as a respectful place to unpack different topics and question your own ways of thinking.  Another key part of UBC's History Honours Program is tackling a major research project. Research seemed daunting to Carmen in the beginning, but her father, who had studied History himself, reminded her that research is self-driven and that her curious nature would lend itself well to asking a question and finding the foundation for knowledge. Backed by the love and support of her family, Carmen realized she could make history her own, by focusing on a topic that she was interested in and also digging into the missing part of the story that she wanted to explore.
Looking at narratives told by Indigenous women, Carmen focused on the second half of the twentieth century. Beginning in the early 1950s, Indigenous women's legal 'Indian status' was removed upon marrying non-Indigenous men. The removal of a woman's status under the law resulted in social, legal and political consequences; this practice ensured that Indigenous women were stripped of their power, forced to leave their communities, and fractured family relationships. Carmen connects this practice to the Sixties Scoop, a time in Canadian history between 1960 and 1980 when over 20,000 status 'Indian' children were removed from their homes and placed in foster care, with a large number of these children being put up for adoption. Carmen felt these two issues were important to disentangle since the perspective of Indigenous women has not been well represented in the discipline to date, and also it is deeply personal to Carmen's family. These practices were ones which directly impacted her father's family; his Indigenous siblings were both adopted during this period, as was one of his closest friends. One of them was in fact put up for adoption through an advertisement in the newspaper, a common practice of this time for Indigenous children.
Carmen wanted to emphasize the connection between the Indian Residential School System, the removal of Indigenous women's status, and the Sixties Scoop as deliberate attempts at collective sovereignty breaches, using the family as the means through which this could be done. She believes that we must be aware of the past to understand the crises experienced today – including the fact that Canada has, according to the latest reports, 1,181 missing and murdered Indigenous women and that 10,000 out of 11,000 children living in Manitoba's child welfare system are Indigenous. Throughout Carmen's research, she was very aware of her own positioning in the narrative. "I think it's important for me to recognize my relative privilege and power in this scenario. Though I am a woman of colour, I am not Indigenous," says Carmen. "Writing can be such a profound experience, and I wanted to be sure that throughout my thesis, I chose my words very carefully in highlighting the narratives told by Indigenous women."
Carmen thrived throughout her academic career at UBC by taking advantage of opportunities to give back in all of her four years. Carmen volunteered as the Vice President, Internal for the History Student Association (HSA) and also worked as the editor for the Atlas: UBC Undergraduate Journal of World History. She also took on a summer grant to do archival research through the Goldrush Program, where she unlocked the story of Chinese Immigrants in British Columbia during the Goldrush of the late 1800s. Carmen encourages other students to be open and take a class you might have mixed feelings about. It's possible to fall in love with a subject that you never dreamed you would like. She also believes that "fear of failure" can deter some people and she encourages others to not let that fear discourage them from trying something new—more often than not, you land on your feet.  Carmen is currently in the process of determining her next step; either moving on to graduate studies in History or Human Geography or pursuing a position at a non-profit organization. Whatever choice Carmen makes, her future looks bright and she is confident that it will be the right one for her.
To learn more about Carmen Watson's research, visit her History Honours Thesis online: https://dx.doi.org/10.14288/1.0371953