Henry Yu
Associate Professor
location_on
BuTo 1116, 1873 East Mall, Vancouver, BC, V6T1Z1, Canada
---
About
En Francais
Revisiter l'histoire de Vancouver et de la Colombie-Britannique en mettant en lumière la manière dont les immigrants d'Asie, d'Europe et d'Amérique ont tissé des liens entre eux et avec les Premières Nations, et montrer, à l'aide du concept de « Pacifique Canada », comment ces communautés ont contribué à faire l'histoire du Canada ; telle est la ligne directrice dans la démarche de l'historien Henry Yu, plusieurs fois décoré pour ses travaux. Dans ses recherches aussi riches que variées, il s'est par exemple intéressé à la question des restaurants comme vecteurs de changements culturels. Le directeur du St. John's Graduate College, du UBC's International Graduate College et de la Initiative for Student Teaching and Research in Chinese Canadian Studies (INSTRCC), qui est aussi l'un des membres fondateurs de la Chinese Canadian Historical Society of British Columbia, travaille présentement sur un projet d'envergure : une base de données recensant les près de 97 000 Chinois canadiens qui ont dû payer la fameuse taxe d'entrée (de 1885 à 1923), imposée par l'acte de l'immigration chinoise de 1885 ; une loi discriminatoire qui visait à limiter l'immigration chinoise au Canada. En attendant la parution des ouvrages sur lesquels Henry Yu travaille actuellement, les curieux peuvent lire Tracing Memories, Finding Routes et Eating Stories: A Chinese Canadian and Aboriginal Potluck.
Websites
Services
Vice Presidential Strategic Implementation Committee for Equity and Diversity (VPSICED)
Member, Asian Canadian Community Engagement (ACCE) Committee
Office Hours:
Friday: 9:30-11:00
---
Teaching
---
Research
For the 2016-2017 academic year (July 1, 2016-June 30, 2017), Prof. Yu was on sabbatical from UBC as the Stanley Kelley, Jr. Visiting Professor for Distinguished Teaching in Asian American Studies at Princeton University.
Henry Yu is involved in the collaborative effort to reimagine the history of Vancouver and of British Columbia through the concept of "Pacific Canada," a perspective that focuses on how migrants from Asia, Europe, and other parts of the Americas engaged with each other and with First Nations peoples historically. Read "Our Own Not-So-Quiet Revolution" and Prof. Yu's essay "Global Migrants and the New Pacific Canada," written for the 25th Anniversary of the Asia Pacific Foundation. Also visit Henry Yu's blog "Past Present" at http://henryyu.blogspot.com.
Prof. Yu has been the Principal since 2011of St. John's Graduate College, UBC's international graduate college, and served as its Associate Principal from 2005-2009.
Prof. Yu is also the Director of the Initiative for Student Teaching and Research in Chinese Canadian Studies (INSTRCC), the first stage of a long term commitment at UBC to the study of trans-Pacific migrations and the long history of interactions between Asian and European migrants and First Nations peoples in Pacific Canada. Watch a series of films entitled "Eating Global Vancouver" that were made by students at http://www.youtube.com/instrcc.
Between 2015-2017, Prof. Yu served on the Historical Discrimination Against Chinese Peoples Advisory Committee to the City of Vancouver after City Council voted to consider a formal civic apology for the City's role in legislating and supporting historical anti-Chinese racism and discrimination. The final report to Council was adopted on October 30, 2017 (found here and with the formal presentation to Council here). As a member of the Committee, Prof. Yu has been involved in helping shape the fulfilment of one of the recommendations endorsed by Council to pursue UNESCO World Heritage Designation for Vancouver's Chinatown. See "Vancouver to Apply for UNESCO World Heritage designation for Chinatown," John Mackie, The Province, November 2, 2017
In May 2014, Prof. Yu had the privilege of bearing witness to the historical apology by the Provincial Legislature of British Columbia as Premier Christy Clark formally apologized for the province's long history of anti-Chinese legislation. Prof. Yu had contributed to the drafting of the text in the Final Report outlining the historical context for the official apology, and was appointed in the Fall of 2014 as Co-Chair of the Legacy Initiatives Advisory Council which helps oversee and advise Minister Teresa Wat implement the series of legacy projects that followed the legislative apology. In 2016-2017, Pr. Yu served on the City of Vancouver's Historical Discrimination Against Chinese Peoples Advisory Committee, advising the City after a motion by Mayor and Council to consider an apology for Vancouver's history of anti-Chinese legislation and discrimination. He also serves on various other volunteer working committees concerning Vancouver's Historic Chinatown.
In 2012, Prof. Yu was a member of the committee that organized the granting of honorary degrees from UBC for the 76 Japanese Canadian UBC students who were removed from the west coast in 1942. Many of these students were unable to complete their studies or to attend their graduation, and their belated recognition as UBC alumni was part of a remarkable ceremony in May 2012 on the 70th anniversary of their forcible removal from their school and homes. See http://japanese-canadian-student-tribute.ubc.ca/ for more. As one of the commitments made by UBC Senate to honour the Japanese Canadian students of 1942, the new Asian Canadian and Asian Migrations Studies program was launched in the fall of 2014.
Prof. Yu is committed to expanding the engagement between academic research and the communities which the university serves. He was the Project Lead for a $1.17 million project entitled "Chinese Canadian Stories: Uncommon Histories from a Common Past" (chinesecanadian.ubc.ca). Receiving $950,000 from the Community Historical Recognition Program of the Canadian Federal government, this project aimed to gather the ignored histories of Chinese Canadians and to use the latest in new media technologies to present a new understanding of our common history. As part of the project, Prof. Yu's research team collaborated with the Spatial History Lab at Stanford University in creating state of the art visualizations of historical data. See them at the Stanford website.
Prof. Yu served between 2010-2012 as a Co-Chair, along with Susan Tatoosh of the Vancouver Aboriginal Friendship Center and Councillor Wade Grant of the Musqueam Nation, of the City of Vancouver's "Dialogues Between First Nations, Urban Aboriginal, and Immigrant Communities in Vancouver," a unique and important series of projects that aimed to promote engagements between communities that are often considered separately.
Each summer Prof. Yu takes students on a unique six week summer field course. In 2005, Prof. Yu and Jennifer Lau took students from classes at UBC and UCLA on a course comparing Asian migration and its effects on Vancouver and Los Angeles. Entitled "Eating Our Way from Vancouver to LA," the course focused on food and restaurants as a way of understanding cultural change. In the summer of 2007, Prof. Yu took UBC students on a joint field course with University Scholar Program students from the National University of Singapore. Entitled "Eating Our Way Across Southeast Asia," the 20 UBC and NUS students, along with Jennifer Lau and fellow UBC Professor emeritus Graham Johnson, literally ate their way through Hong Kong, Guangzhou, Singapore, Malacca, and Kuala Lumpur. The summers of 2009 and 2010 saw students from UBC and from NUS each spending two weeks in Vancouver and Singapore in group research projects comparing the two cities, and of course sampling the other city's cuisine. Watch a film made by the students examining how the two cities have dealt with their historic "Chinatown" districts. In May-June of both 2012 and 2013, Prof. Yu and Wendy Phung took a set of students on an exchange with Hong Kong University, and with Alyssa Leung and Joanna Yang repeated the program in the summers of 2014 and 2015. In May of 2016, Prof. Yu along with Joanna Yang, Belle Cheung, and Zoe Lam organized a unique exchange class with students from UBC and Chinese University of Hong Kong, with UBC students visiting the UNESCO World Heritage Site in Kaiping, Guangdong, China. Click here.
A Founding Board Member of the Chinese Canadian Historical Society of British Columbia http://www.cchsbc.ca, Prof. Yu continues to serve on the Board of Directors and actively engages his UBC students in community history projects through CCHSBC. His essays are featured in two of the CCHSBC's books, Tracing Memories, Finding Routes (2006) and Eating Stories: A Chinese Canadian and Aboriginal Potluck (2007), as well as in the introduction "1788" for CCHSBC's documentary "Bamboo and Cedar" about engagements between Chinese Canadian and First Nations historically.
Prof. Yu and Prof. Peter Ward were co-investigators in a SSHRC funded project involving the creation of a digital database of the approximately 96,000 Chinese Canadians who paid the discriminatory Head Tax between 1885-1923. This project involved student research assistants Jason Chan, Mary Chan, Denise Wong, and PhD student Feng Zhang. This database enables Chinese Canadians whose ancestors were Head Tax payers to search digitally for their records. The fully searchable datable can now be found at Chinese Canadian Stories.
Watch a CBC news story with Prof. Yu explaining the Chinese Head Tax Digitization Project.
Read more about the Chinese Head Tax Digitization project in a story by Lisa Stedman of the Vancouver Courier from September 29, 2006 and an essay written by Prof. Yu for Library Archives Canada's online collection on Chinese Canadian history. See one of the results of a Geographic Information Systems project undertaken by Edith Tam, Maria Ho, and Jeremy Alexander students of Prof. Sally Hermansen of UBC Geography. Prof. Hermansen's students mapped the destinations of Chinese Head Tax Payers between 1910 and 1923.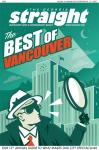 During 2007, Yu was the Co-Chair of the Anniversaries of Change Steering Committee, representing a network of community and cultural organizations, educational institutions, and labour organizations coming together to mark a series of important anniversaries in the history of Vancouver and Canada. After a year-long series of events, the Anniversaries of Change partnered with the British Columbia Teachers Federation to obtain a grant from the Law Foundation of British Columbia to create teaching resources for B.C. high schools (see the intro to the "Pivotal Voices" resource from The Critical Thinking Consortium.
Yu is currently writing a book entitled Pacific Canada, another book entitled How Tiger Woods Lost His Stripes, as well as a third book project which examines the history of Cantonese migration in the Pacific world.
Prof. Yu spoke about the concept of "Pacific Canada" at Sam Sullivan's Public Salon on June 5, 2013 in Vancouver BC.
In May 2005, Yu was chosen by the History New Network as one of its "Top Young Historians." Read about it here.
In September 2007, Prof. Yu was featured in the Georgia Straight's annual "Best of Vancouver" Issue as one of the city's "Bright Lights"
In October 2007, Prof. Yu was honoured as an "Unsung Hero" in a "Spotlight on Leadership" event sponsored by the North American Association of Asian Professionals (NAAAP) held at the CBC in Vancouver.
In 2012, Prof. Yu was honoured for his work with a Queen Elizabeth Diamond Jubilee Medal.
In 2015, Prof. Yu received the Multuralism Award from the Province of British Columbia.
Prof. Yu lives in Vancouver with his four children and his wife, Ai Mizuta.
See Dr. Yu on Waterfront Cities with host Heidi Hollinger discussing Vancouver.
Listen to Dr. Yu on the CBC Radio series "Sold" discussing the history of Vancouver's real estate with host Stephen Quinn
Research Interests
Global Vancouver
Trans-Pacific migration
Asian Canadian and Asian American history
Race and immigration
Social Science and Social Theory in US and Europe
Public History and History Education
Hong Kong and Canada Crosscurrents
---
Publications
Books
H. Yu. Thinking Orientals: migration, contact, and exoticism in modern America. New York: Oxford Universtiy Press, 2001.
Articles/Book Chapters
H. Yu, "The Rhythms of the Trans-Pacific" and "The Intermittent Rhythms of the Cantonese Pacific", in Connecting Seas and Connecting Ocean Rims: Indian, Atlantic, and Pacific Oceans and China Seas Migrations from the 1830s, D. Gabaccia and Hoerder, D. Leiden: Brill, 2011.
H. Yu, "Nurturing Dialogues between First Nations, Urban Aboriginal, and Immigrant Communities in Vancouver", in Cultivating Canada: Reconciliation through the Lens of Cultural Diversity, A. Mathur, Dewar, J., and DeGagne, M. Ottawa: Aboriginal Healing Foundation, 2011, pp. 300-308
H. Yu, "Global migrants and the new Pacific Canada", INTERNATIONAL JOURNAL, vol. 64, pp. 1011-1026, 2009.
H. Yu, "REFRACTING PACIFIC CANADA: Seeing Our Uncommon Past", BC Studies, p. 5, 2008.
H. Yu, "Ethnicity", in American Cultural Studies, B. Burgett and Hendler, G. New York: New York University Press, 2007.
H. Yu, "Towards a Pacific history of the Americas", AMERASIA JOURNAL, vol. 33, p. XI-XIX, 2007.
H. Yu, "Then and Now: Trans-Pacific Ethnic Chinese Migrants in Historical Context", in The World of Transnational Asian Americans, D. Yui Tokyo: Center for Pacific and American Studies, University of Tokyo, 2006
H. Yu, "Is Vancouver the Future or the Past? Asian Migrants and White Supremacy", Pacific Historical Review, vol. 75, pp. 307-312, 2006
H. Yu, "Los Angeles and American Studies in a Pacific World of Migrations", American Quarterly, vol. 56, pp. 531-543, 2004.
H. Yu, "Tiger Woods Is Not the End of History: Or, Why Sex across the Color Line Won't Save Us All", The American Historical Review, vol. 108, pp. 1406-1414, 2003.
H. Yu, "Tiger Woods at the Center of History: Looking Back at the Twentieth Century through the Lenses of Race, Sports, and Mass Consumption", in Sports Matters: Race, Recreation, and Culture, J. Bloom and Willard, M. Nevin New York: New York University Press, 2002.
H. Yu, "Writing the past in the present", AMERASIA JOURNAL, vol. 28, p. XLI-LII, 2002.
H. Yu, "Ethnicity and Race", in Encyclopedia of American Cultural and Intellectual History, M. Kupiec Cayton and Williams, P. W. New York: Scribner's Sons, 2001.
H. Yu, "Asian Americans", in Encyclopedia of American Cultural and Intellectual History, M. Kupiec Cayton and Williams, P. W. New York: Scribner's Sons, 2001.
H. Yu, "Asian Americans", in The Oxford Companion to United States History, P. Boyer New York: Oxford University Press, 2001.
H. Yu, "How Tiger Woods Lost His Stripes: Post-National American Studies as a History of Race, Migration and the Commodification of Culture", in Post-National American Studies, J. C. Rowe Berkeley and Los Angeles: University of California Press, 2000.
H. Yu, "On a stage built by others: Creating an intellectual history of Asian Americans", AMERASIA JOURNAL, vol. 26, pp. 141-161, 2000
H. Yu, "Mixing Bodies and Cultures: The Meaning of America's Fascination With Sex Between 'Orientals' and Whites", in Sex, Love, Race: Crossing Boundaries in North American History, M. Hodes New York: New York University Press, 1998.
H. Yu, "The 'Oriental Problem' in America: Linking the Identities of Chinese and Japanese American Intellectuals", in Claiming America: Constructing Chinese American Identities During the Exclusion Era, S. K. Wong Philadelphia: Temple University Press, 1998.
H. Yu, "Constructing the 'Oriental Problem' In American Thought, 1920-1960", in Multicultural Education, Transformative Knowledge and Action: Historical and Contemporary Perspectives, J. A. Banks New York: Teachers College Press, 1996.
H. Yu, "Orientalizing the Pacific Rim: The Production of Exotic Knowledge By American Missionaries and Sociologists in the 1920's", Journal of American-East Asian Relations, vol. 5, 1996.
Pacific Canada, book manuscript (scheduled for completion spring 2018)
The Cantonese Pacific: Migration in the Making of History, book manuscript (scheduled for completion winter 2018)
How Tiger Woods Lost His Stripes: The History of the Fascination with Interracial Sex,book manuscript (ongoing project)
Recent Publications:
"Asian Canadians," in Eiichiro Azuma and David Yoo, editors, Oxford Handbook of Asian American History (New York: Oxford University Press, 2016)
"Conceptualizing a Pacific Canada Within and Without Nations," in Karen Dubinsky, Adele Perry, Henry Yu, Editors, Within and Without the Nation: Canadian History as Transnational History (Toronto: University of Toronto Press, 2015)
"The Irony of Discrimination: Mapping Historical Migration Using Chinese Head Tax Data," with Sally Hermansen, in Jennifer Bonnell and Marcel Fortin, Editors, Historical GIS Research in Canada (Calgary: University of Calgary Press, 2014) 225-237.
"From Cantonese Pacific to Chinese North America," chapter in Chee-Beng Tan, editor, Handbook of the Chinese Diaspora (London: Routledge, 2011)
---
Awards
elected to the Council of the American Historical Association–Pacific Coast Branch for 2006-2009
elected to the Executive Council of the American Studies Association for 2007-2010
served on the Managing Board of Editors for American Quartierly Journal and for Amerasia Journal
Principal of St. Johns College and was the Acting Principal for the Fall Semesters of 2007 and 2008, and again in the Winter semester of 2010
At UBC, Dr. Yu serves on the Provost's Advisory Committee on Equity, Discrimination and Harassment and on the Dean of Arts Advisory Committee on the Asia Pacific.
served on the Steering Committee of the Inter-Faculty Initiative in Migration Studies (IFIMS)
Editor, Journal of Migration History
---