About
Office Hours:
Thursday: 12:30-13:30
---
Research
I am a social and cultural historian of modern China and of China's participation in the modern world. I am particuarly interested in the history of China's role in the global regimes established to address problems of human displacement and forced migration. My recent research has centred on the history of refugee movements into and out of China and the refugee experience of ethnic Chinese populations in Southeast Asia.
My most recent book is China and the Overseas Chinese (London and New York: Routledge, 2012). As the title suggests, this book looks at a group of persons in the People's Republic who are known formally and collectively as "domestic overseas Chinese." The "domestic overseas Chinese" are made up of family members of emigrants, emigrants and their descendants who "returned" to China after 1949, and students who went to China after 1949 in order to pursue higher education. The book examines the construction of state policies toward domestic overseas Chinese and looks at their varied and often tumultuous, sometimes tragic experiences during the 1950s and 1960s, up to and including the Cultural Revolution. I recently embarked on a new SSHRC-funded research grant (2016-21) on China's participation in international efforts to resolve the problem of forced migration and refugees from the founding of the League of Nations and the International Labour Organization in 1919 to the present.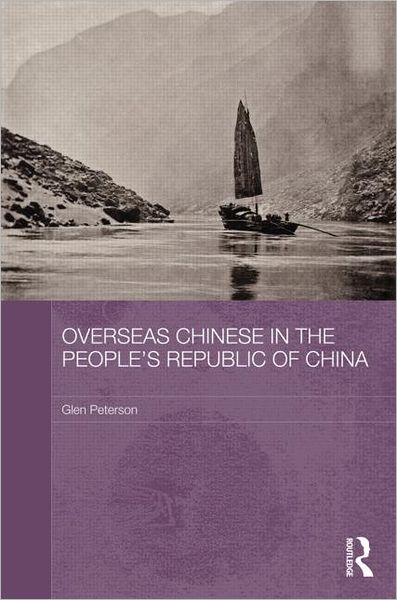 ---
Photos from the book launch of 中国人民共和国的归侨, the Chinese-language version of Overseas Chinese in the People's Republic of China, City University of Hong Kong, April 2014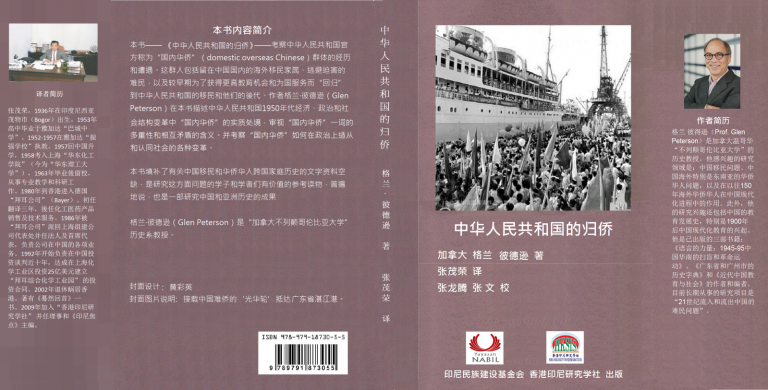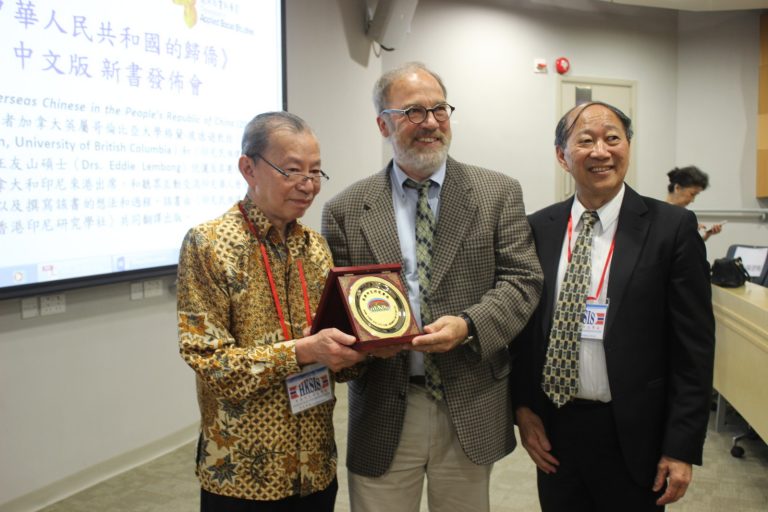 The author receiving a medal of recognition from the Indonesian Studies Society of Hong Kong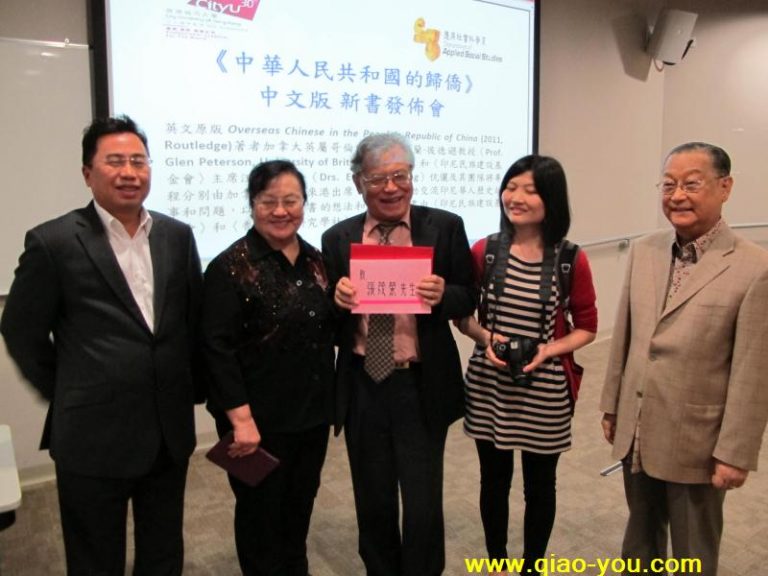 Members of the Indonesian Studies Society of Hong Kong, including Mr. Zhang Maorong (centre), translator of the original English-language version of the book, and Mr. Eddie Lembong (right), Chairman of the NABIL Foundation (Jakarta)
The author with Mr. Eddie Lembong, Chairman of the NABIL Foundation (Jakarta). The NABIL Foundation sponsored the publication of 中国人民共和国的归侨
Author signing book copies
Members of the Audience (below)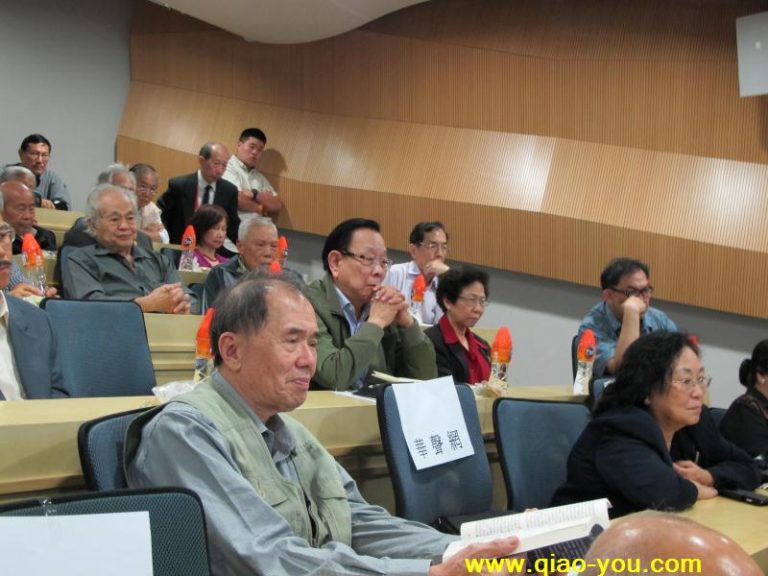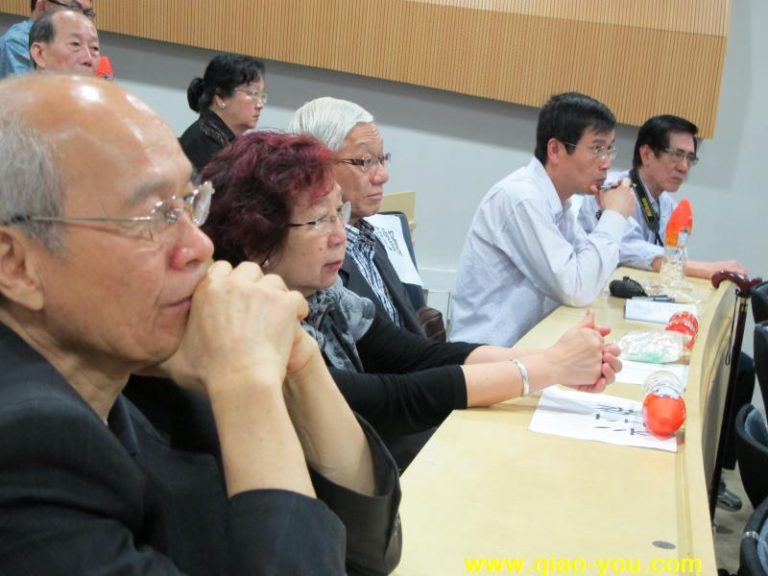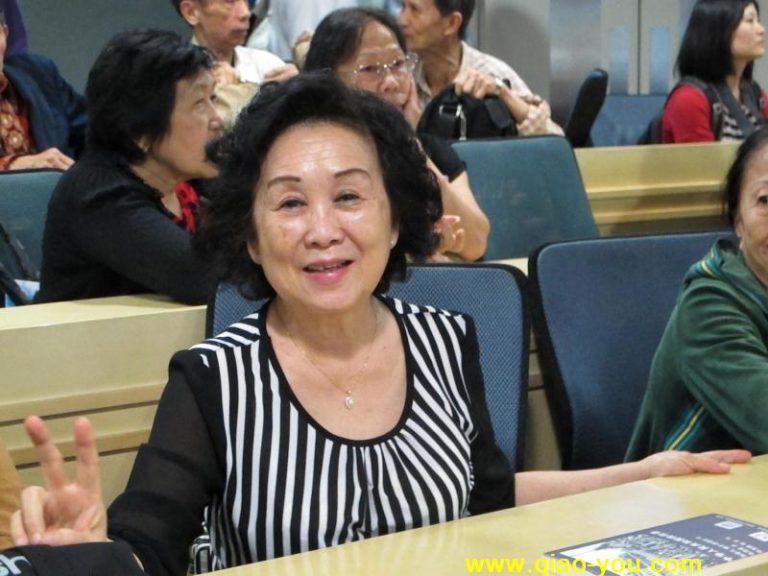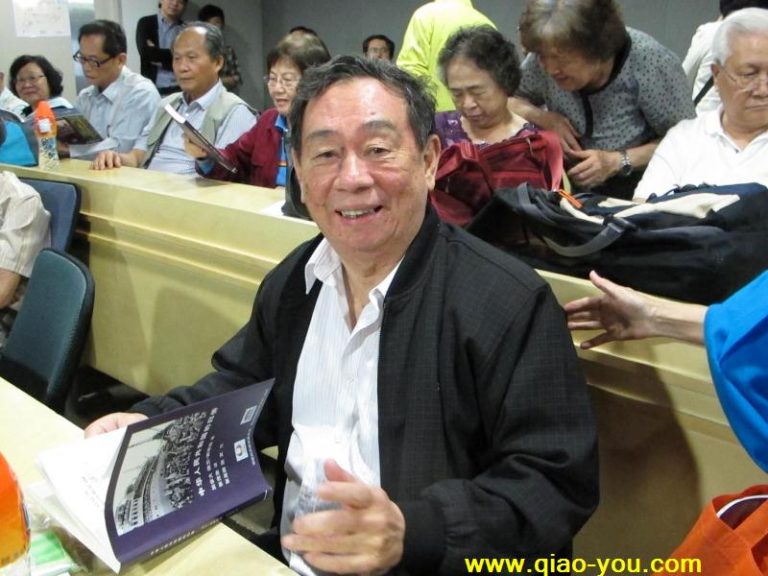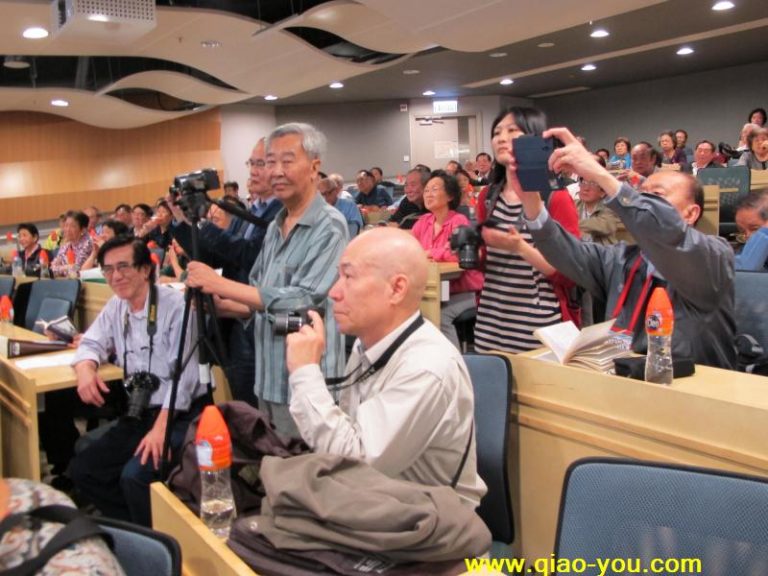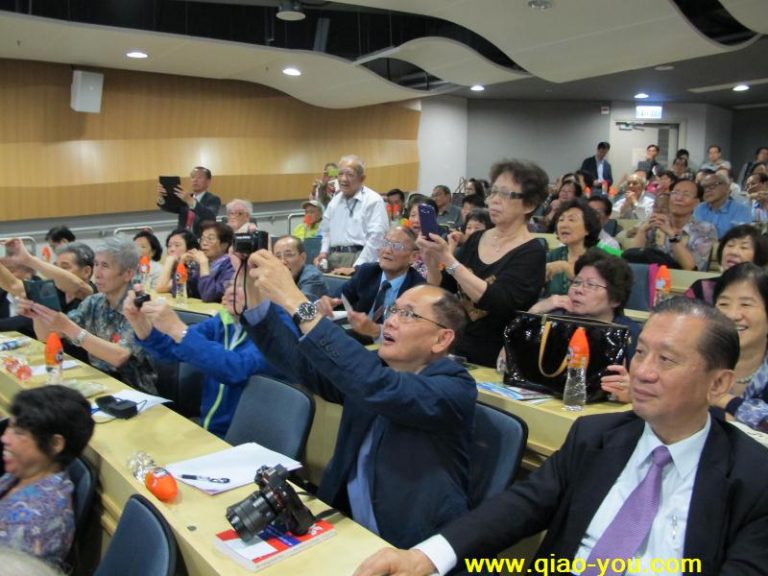 ---