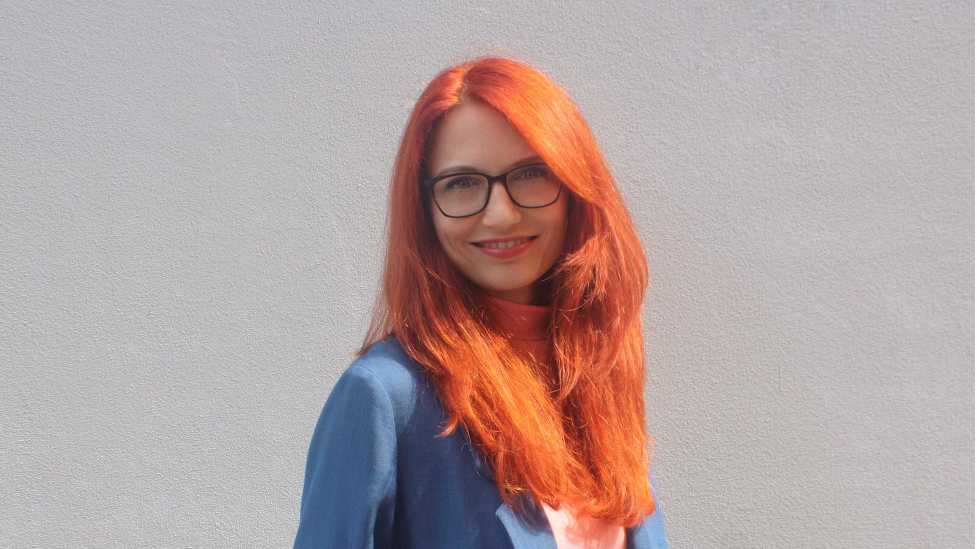 The UBC Department of History is pleased to welcome Dr. Nataliia Ivchyk, Associate Professor in the Department of Political Science at Rivne State University for the Humanities (Rivne, Ukraine). Dr. Ivchyk is joining us as a visiting scholar for the 2022-2023 academic year. 
---
When the Russian Federation attacked Ukraine in February 2022, Dr. Nataliia Ivchyk was in Romania with a group of students, taking part in an EU-funded program on civic education and European identity. With the tremendous help of Professor Katerina Kralova from Charles University (Prague, Czech Republic), she spent several months in Prague before eventually returning to Rivne, Ukraine. 
Around the same time, UBC History professors Heidi Tworek and Richard Menkis began fundraising and surveying the field with the intention of bringing a Ukrainian scholar-at-risk to UBC. "Thanks to professor Serhy Yekelchyk from the University of Victoria, I had the pleasure of connecting with Richard and Heidi in June this year," says Dr. Ivchyk. Three months later, she embarked on a long journey from Ukraine to Germany, where she then boarded a flight to Canada. 
"We are thrilled that Dr. Ivchyk has arrived safely in Vancouver and will contribute to our community over the next year. We hope and aim for this to be the start of a bigger project at UBC to offer a safe harbour for scholars-at-risk."
Dr. Richard Menkis
Associate Professor, UBC History
Dr. Ivchyk has dedicated her academic career to Holocaust studies in Ukraine and East Central Europe, with foci on gender and children's experience of the Holocaust and memory politics. In July 2022, she became a Fellow of the European Holocaust Research Infrastructure, where she worked on a project entitled "Disgraced Worlds: Jewish Families during the Holocaust." 
Ivchyk has held several international fellowships. While at the Institute of International Studies at the Faculty of Social Sciences (Prague, Czech Republic) and the Leibniz Institute for East and Southeast European Studies (Germany) in 2021, she worked on a project entitled "Gender and Everyday Life in Volhynia and Podolia Jewish Ghettos." She has also conducted research while at the United States Holocaust Memorial Museum (2017-2018) and the Moshe Mirilashvili Center for Research on the Holocaust in the Soviet Union, Yad Vashem, in Israel (2018). 
"We are delighted to host Dr. Ivchyk in the History Department this academic year. Dr. Ivchyk brings award-winning experience in public history in Rivne, Ukraine and we look forward to learning from her," writes Dr. Heidi Tworek, Associate Professor of History, UBC School of Public Policy and Global Affairs, and Director, Centre for the Study of Democratic Institutions. 
Dr. Ivchyk is the author of the monograph Insulted Otherness: Ethno-Confessional Policy of the Russian Empire in Right-Bank Ukraine, 1850-1880 (Rivne, 2020). She co-authored the book The Town of Memory – The Town of Oblivion: the Palimpsests of the Memorial Landscape of Rivne (Rivne, 2020), which addresses the gendered aspect of the symbolic space of Rivne and highlights the city's importance in the memory of local citizenships. She is also a co-founder and project manager of the Center of Studies of Memory Policy and Public History "Mnemonics".
"We thank the many departments, programmes and people who are dedicated to supporting scholars-at-risk and who contributed so generously to make Dr. Ivchyk's stay possible."
Dr. Heidi Tworek and Dr. Richard Menkis
While at the Department of History, Dr. Ivchyk will conduct research at the Vancouver Holocaust Education Centre (VHEC). In Summer 2023, she will be teaching HIST 402 Problems in International Relations, a course that draws on the history of Ukraine and the ongoing war to examine ethnic conflicts and genocides. The course will also explore how these events are represented in the politics of memory.
---