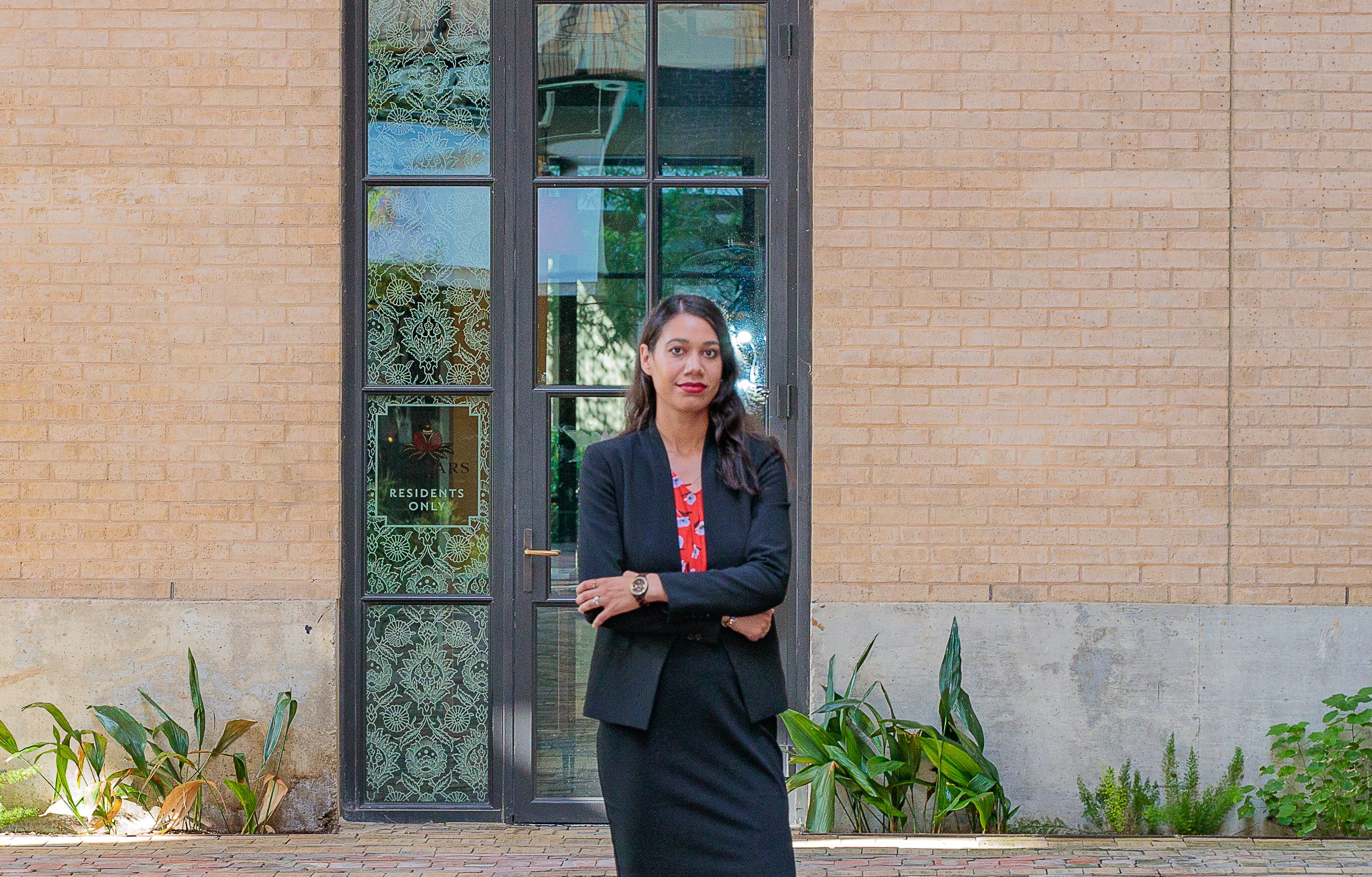 ---
History as a discipline is undergoing a transformation as more and more scholars turn to interdisciplinary approaches to piece together nuanced understandings of the past, which in turn helps us face the complexities in our future. Dr. Crystal Lynn Webster is an Assistant Professor at UBC History who studies the history of childhood and youth, African American history, and carceral studies. In her work, Webster uses not only historical sources, but also literature, material culture, and methodology from fields like sociology and education to deepen our understanding of systemic racism and oppression.
"I'm not a traditional historian," says Webster. "My degrees are in Black Studies. As I'm talking to more and more of my colleagues, I'm realizing a lot of us come from different disciplines. This transforms the field in ways that are really powerful for the kind of work we do. Important work transcends disciplines." 
Webster is driven by a passion to provide historical evidence for systemic forces of oppression we see today. "I remember thinking if I can just find all these facts that really point people to evidence of racism and gender oppression, then we can have a pathway to eradicate these barriers," she says, reflecting on her earlier academic endeavours. "Even today, I find myself moving earlier in chronology. At a certain point, you realize there's not ever enough of these facts to change certain people's minds."
Gesturing to the intertwined issues of education, health and medicine, mass incarceration, and police brutality that continue to disproportionately impact Black communities, Webster points out that it is crucial for our understanding of history to be interdisciplinary in nature. "It's important to me to elevate Black voices as not just victims in history, but as historical actors so we can really see the work that Black folk have been putting in to undo forces of oppression."
For Webster, one of the ways to untangle the harms of systemic oppression is through public education. "Something that I've been doing more recently is public-facing history writing that connects the historical evidence to forces of systemic oppression that are happening today. For example, connecting the experiences of Black children in prisons to forces of police brutality and the places where police reform is happening, or where it's not happening, and the impact of that on Black children."
"I'm making clear these direct connections that move us beyond just thinking about history as in the past, and connecting it to forces of systemic oppression right now."
Elevating Black voices also means empowering women of colour to see themselves in academia. While studying at Oberlin College, Webster found a mentor in Dr. Caroline Jackson Smith, a Professor of Africana Studies, whose resounding faith in Webster's capabilities encouraged her to pursue academia. "I think about that moment a lot and how much it meant to me. I have since talked to many students about not only what I think they're capable of, but what they might not have imagined themselves are capable of, and how we might work together to get them where they want to be. I want to show them that I am in this space, and they can be here too."
When it comes to teaching, Webster finds that it is neither necessary nor helpful to sugarcoat the challenges Black women and children have faced and continue to face today. "Looking at difficult historical moments helps me to prepare for the difficult historical world that we live in. I think about the strength and the fortitude of the Black community in choosing to invest in building family and community in some of the most challenging times. I think about what it means to honour marginalized communities who have continued to choose to build in a world that was attempting to erase them, and how powerful that resistance is."
For many of the Black children whose experiences Webster centre in her work, even the simple act of play, innate to all children, becomes an act of political resistance. 
Many scholars argue that the category of childhood is often defined around whiteness, making it difficult for non-white children to be legible as children. Black children, in particular, are caught in even more paradoxes of perception. Webster points out that recent studies show Black girls are disciplined harsher in schools, and Black children are more often tried as adults than white children. "They're never quite innocent enough or child-like enough. They are adultified, and they have to behave in certain ways to be seen as children." 
Webster gestures to the treatment of Black children during the Civil Rights movements to illustrate the paradox of Black childhood. "Emmett Till was murdered for apparently whistling, as recounted by the accuser. He was a child, but was not seen as one. At the same time, we have children like Claudette Colvin [who was arrested for refusing to give her seat to a white woman on a bus], who was not able to be this representative person for the movement like Rosa Parks." 
"A lot of the work that I do is highlighting how Black children, as children, really transformed social and political movements. There's a really powerful image of Ruby Bridges trying to desegregate a school in New Orleans, which became a Norman Rockwell painting. It's a double edged sword: Black children can be these symbols of important political movements, but at the same time, in becoming a symbol, sometimes they are robbed of their childhood. Some of the children I write about never got to grow up."
In 2022, Webster published Beyond the Boundaries of Childhood: African American Children in the Antebellum North, a monograph about the lives of African American children affected by northern emancipation. "In the ways they do play, Black children are trying to access forms of freedom that they were denied. That's why it's important for me to allow us to locate play and joy for children, even today."
"History is not a straight line, and it's not about progress. History is not supposed to be," says Webster, "and this can be comforting."
"History is a reminder that we don't always need to try to come up with new ways of fighting racial and social injustice. We already have precedents that have worked throughout time and space. It's really important to give voice and recognition to Black activism in this way."