"Having the opportunity to help preserve the history of Punjabi Canadians for future generations and educating myself has been incredibly meaningful."
Ravleen Kaur
Project Assistant
According to the 2016 Census, Punjabi is the third most common immigrant language spoken at home in British Columbia. Despite the vibrant literary community, robust Punjabi-language media sources, and the increasing availability of Punjabi language classes including at UBC, there has also been a marked loss of the language among Punjabi youth.
The Punjabi Oral History Project was founded to address the need for support for Punjabi language in British Columbia, and to further develop the growing program in Punjabi Studies at UBC. Developed by Dr. Anne Murphy of the UBC Department of History, the project documents the history of the Punjabi language in BC, as well as the lives and activities of those who speak it. 
As the project's undergraduate assistants, student researchers Ravleen Kaur, Gurman Dhaliwal, and Noor Sandhawalia have been crucial to the project's success. We spoke with them to understand the importance of the Punjabi Oral History Project, and why participating in community-based research projects can be incredibly rewarding for undergraduate students, particularly those from underrepresented communities and communities of colour.
The Punjabi Oral History Project is closely tied to HIST 475 Documenting Punjabi in Canada, a Term 2 course taught by Dr. Anne Murphy.
'A storybook'
The Oral History project aims to "focus on recording the stories of Punjabi Canadians who have contributed to the creation and development of Punjabi literature and Punjabi education in spaces such as Gurdwaras and Sikh Schools," says Ravleen. In other words, the project is "a storybook," says Noor, full of the stories of individuals whose perspectives have not always been heard or recorded.
The students gathered data through conducting interviews in Punjabi and English, initially in person, then over Zoom due to the pandemic. They were also responsible for filming, framing, and editing interview recordings. The students interviewed teachers, writers, students, and other community members closely connected with the language's development in BC.
Learning new skills
Conducting interviews can be tricky even for seasoned professionals, and it can be intimidating for students doing it for the first time. 
"Undergraduate students don't usually have the opportunity to conduct primary research too often," says Gurman, "I had to deal with some feelings of imposter syndrome." 
"I want to do justice to these individuals' stories, and make sure they feel comfortable and confident with me as their interviewer," Noor adds. "Our responsibility is to make the interviewee feel comfortable and safe to share their journey with us."
For Ravleen, having to transition to online interviews due to COVID-19 was especially challenging, "I personally rely on the energy in the room to be fully engaged in conversations and not having that has been difficult."
Fortunately, participating in research projects like the Punjabi Oral History Project as students and first-time researchers also means having lots of room to grow. 
"Dr. Murphy has thoroughly trained us in the technical skills that this project requires," says Gurman, for whom the interviewing process "has now become second nature with extensive practice and preparation."
"Though the process of learning [to conduct interviews] first intimidated me," says Gurman, "I have come to gain confidence in my abilities and trust in my own competency."
Aligning personal experience with academic interest
Being able to contribute to an academic project that leverages a student researcher's own lived experiences can be especially inspiring and cathartic, especially in research fields that ask students to separate themselves from intellectual pursuits in the name of academic rigor.
"Punjabi is my mother tongue, and over the years I have grown a strong connection with it," Ravleen explains. "I have grown up speaking the language with my family members but never really outside of [the home]. I never thought I would be able to contribute to academia while speaking my first language."
"It was never cool growing up to be cultured, or to speak in your native language," recalls Noor, "throughout elementary and high school, I found myself acting like I didn't know much Punjabi or that I didn't care about my culture, when deep down I always had an interest and wanted to delve deeper in the history of my ancestors."
"The privilege of documenting these histories has taught me the value of oral history," says Gurman, "particularly how it allows people to express the very real and personal consequences of events." It is absurd, he adds, that "this community's history, a consequential component of BC's history, goes unmentioned in elementary and high school textbooks."
For Ravleen, the project has been a valuable chance to add to her own knowledge of Punjabi language and culture through learning about the experiences of others in discussions and interviews. "Having the opportunity to help preserve the history of Punjabi Canadians for future generations and educating myself has been incredibly meaningful." 
"The Punjabi language is my identity," says Noor. "It is my only connection to the Punjab region. Being able to allow someone to feel comfortable while telling their story in Punjabi is something this Work Learn has taught me. I plan on being an active voice for other Punjabi children who may be struggling with their language and culture."
---
Ravleen Kaur is a third-year student majoring in International Relations. She became involved with the UBC Punjabi Oral History Project to gain research experience, and because of the project's focus: "when I discovered that I could take part in interviewing and learning more about the history of Punjabi people, I immediately applied."
---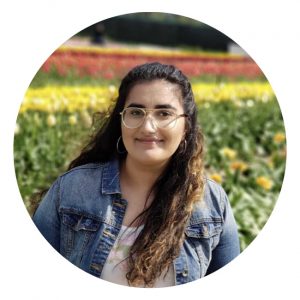 Noor Sandhawalia is a fourth-year student majoring in Sociology. She became involved in the project as a way to "step into the world of research". She found personal connection with the topic as a first-generation Punjabi Canadian from Surrey, BC.
---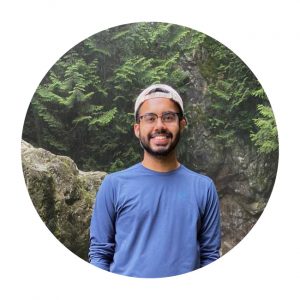 Gurman Dhaliwal is a third-year Asian Area Studies major, focusing on South Asia. He felt he was able to leverage his academic experience in this area of research as well as his lived experience growing up Punjabi in the Lower Mainland. "I have had the privilege of being exposed to a great deal of Punjabi people, language, and culture."