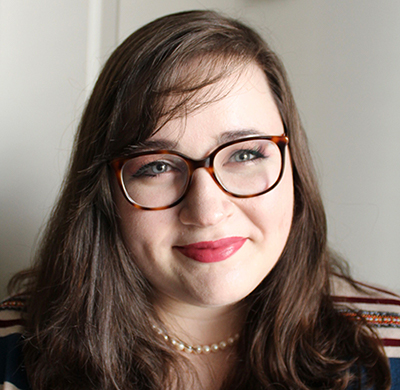 Meet Hannah Facknitz from Harrisonburg, Virginia and a new masters student in the UBC History Department! We asked Hannah about her academic history, her research interests and her choice to study at UBC in the below Q&A.
1. Tell us about your academic history?
I studied first at Virginia Commonwealth University in Richmond, Virginia before transferring to James Madison University in my hometown, Harrisonburg, Virginia. Starting out, I was pre-med until I meandered my way through several other majors and finally landed in the history department at JMU. I minored in Arabic language and humanitarian affairs where I had the opportunity to explore disciplines like justice studies, political science, economics, and geographic science. While at JMU, I had the opportunity to study in Ghana and Hiroshima, Japan and presented papers across the United States including the Phi Alpha Theta Biennial Conference in Albuquerque, New Mexico, and the National Conference on Undergraduate Research in Oklahoma. During my junior year, I was inducted into Phi Beta Kappa and Phi Kappa Phi, and during my final year, I won the university-wide Phi Kappa Phi Best Thesis Award for my honors thesis titled "Performing Authentic Savagery: National Myth-Making and Indigenous Survival at American World's Fairs, 1893-1904."
I chose to continue on to graduate school at the encouragement of my professors, especially my thesis advisor, who nurtured a love of reading, inquiry, and writing in me. They helped to convince me that I have something to contribute to the discipline.
I'm coming to UBC with a Fulbright grant to fund my first year of study. The J. William Fulbright Award funds a year of study or research for post-graduate work in countries around the world. If anyone has questions about Fulbright for Canadian students (which funds a year in the United States) or Killam fellowships for undergraduates, please feel free to get in touch.
2. Why did you choose UBC for grad school?
While writing my thesis, I came across Dr. Paige Raibmon's book, Authentic Indians: Episodes of Encounter from the Late-Nineteenth Century Northwest Coast. Her discussion of the dominant-culture dictation of authenticity and the ways in which indigenous peoples navigated those expectations was critical to how I began to conceptualize my work.
3. What area of research will you pursue?
I'm hoping to continue my research on performance and display in the indigenous context. With Dr. Raibmon's help, I hope to identify several case studies of indigenous experiences in dominant culture dictated spaces like wild west shows and world's fairs. In these spaces, indigenous people exercised significant agency in their representation in relation to a medium that, at first investigation, seems singularly oppressive. Performance here operates at the intersection of a number of important social and cultural frameworks, including technology, labor, race, and science, which I hope to explore through an intersectional and interdisciplinary methodology.
4.  What are your initial impressions of UBC and the History program here?
So far, the entire department–faculty, staff, students–have been extraordinarily welcoming Jason Wu, our graduate assistant, especially deserves credit for making me feel welcomed and supported. Everyone in our cohort has clicked well, and the more senior students have gone out of their way to greet us with genuine enthusiasm. I've been so caught up in it all that I've volunteered to be the HGSA's new secretary for the year. I can't wait to get to know everyone better and really settle in.
5. What is something that makes you unique?
Six years ago, I was diagnosed with systemic lupus erythematosus (lupus for short–a disease where my immune system attacks my healthy tissue and organs) which interrupted my studies for four years. Thanks to a great deal of work, I am in remission now, but I still identify as disabled and have some specific needs that have changed my approach to my education. While I was at my sickest, though, I became a community activist and campaigned for Medicaid expansion in Virginia (Medicaid is a public healthcare option in the US offered to low-income individuals and families). Just last year, while I was finishing my undergraduate degree, the state legislature passed the expansion that led to 400,000 Virginians gaining health insurance coverage this year. I'm incredibly grateful for the members of my community who helped prioritize my voice as a disabled woman and the opportunity to help initiate real change in my community. In my county alone, nearly 10,000 individuals gained coverage under the expansion.