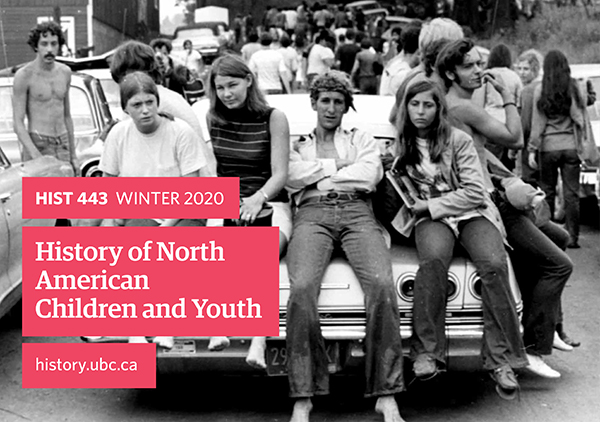 In anticipation of the Fall semester, Tamara Myers answers a short Q&A on her upcoming course HIST443- History of North American Children and Youth.
Can you explain the image and its significance? Why did you choose it? 
TM: Fifty years ago, 400 thousand young people gathered for a three-day music and art fair – an "Aquarian exposition" for love and peace – called Woodstock. Located on a farm in upstate New York, Woodstock is an immediately recognizable and historic youth space that marked a generation. The experience was transformative for young people who believed they could shape the world with their actions. Over three days, as youth got "back to the garden" in the words of musician Joni Mitchell, their experience and actions were recorded by various media including photography. I chose this photo because it represents the privilege and freedom experienced by some youth in 1969 and it captures a candid moment from the festival. Faces show a variety of emotions that we can all relate to, even if we missed Woodstock.
How does it relate to the course and course material? 
TM: In HIST 443 we'll look at how youth captured the imagination of each generation; how it was a both a problem and a promise. We trace the emergence of the adolescent in North America and its remarkable journey across the 20th century. We'll look at style, music, and attitudes of youth. Among the topics we'll cover: how the child and teenager were conjured by social science and the media; how race, class, gender, ability, and ethnicity shaped the definition and experience of adolescence; the spaces of adolescence; sexuality; and the rights of the child. HIST 443 draws from visual culture, like photos, film, and media in addition to music, literature, psychology, geography, and anthropology. We'll grapple with how to find and comprehend sources that reveal the representations and experiences of growing up.