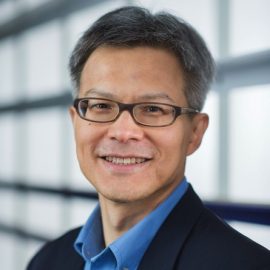 Please join us in congratulating Dr. Leo Shin on his appointment as one of four UBC Public Humanities Fellows for 2021-22! These fellowships are awarded annually to support research excellence among humanities scholars in the Faculties of Arts, Law, and Education at UBC and to develop and highlight public-facing research in the humanities.
Dr Shin's project, "Documenting the Hong Kong Protests," aims to produce and curate an annotated catalog of a range of Hong Kong protests-related documentaries, podcasts, and multimedia journalism available in English. His goal is to create a publicly accessible archive that could be used for research and teaching by colleagues and students all over the world,  addressing the need to document the precipitous transformations Hong Kong is currently undergoing.
Find out more about Dr. Shin's work here.