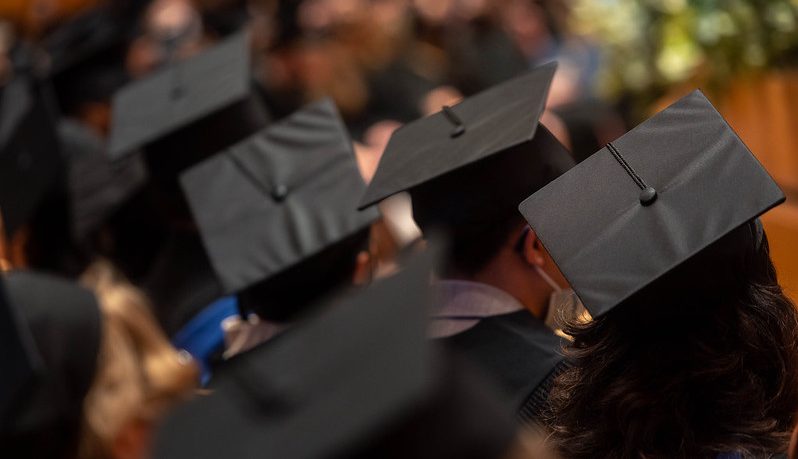 ---
Dear UBC History Graduating Class of 2022,
Congratulations on reaching a new inspiring milestone in your life! Exciting new challenges called when you first stepped on the UBC campus, and you responded with curiosity, tenacity, and an expansive willingness to learn. There have been many unexpected obstacles along the way, not least the pandemic that changed life as we previously knew it. Yet you adapted to – and, when necessary, pushed back against – the realities of our new ways of interacting and being.
The discipline of history is how we remember and commemorate that past, and who gets to write that narrative is more up for grabs than it has been in a long time. Keep questioning the status quo – there are always opportunities for change even if they are not immediately obvious. 
As you close this chapter and start your next, I thus urge you to keep honing the reading, writing, and critical thinking skills that you worked so hard to acquire while you were at UBC. Just as these skills served you well during your time as a scholar, they will remain important tools during the journeys that you will take once you leave the hallways and classrooms of the university. 
As you prepare for new adventures, whether near or far, I hope you remember that the point of studying history is not just to be able to gesture to events of the past and think, "this is how it's always been." Rather, by studying history, you had the opportunity to take an honest look at humanity's track record, to learn to read against archival silences and between the lines, and to identify the mechanisms of how events transpired in the past. It is your knowledge of past injustices that will allow you to search for better solutions in our shared future.
When you cross the Chan Centre stage surrounded by the cheers and applause of your classmates, professors, and families, be sure to reflect on all the challenges you have overcome to be where you are today. Remember to walk with pride. You have earned it, every step of the way.
Dr. Bonnie Effros, PhD, FRHistS
Department Head, Professor
UBC History