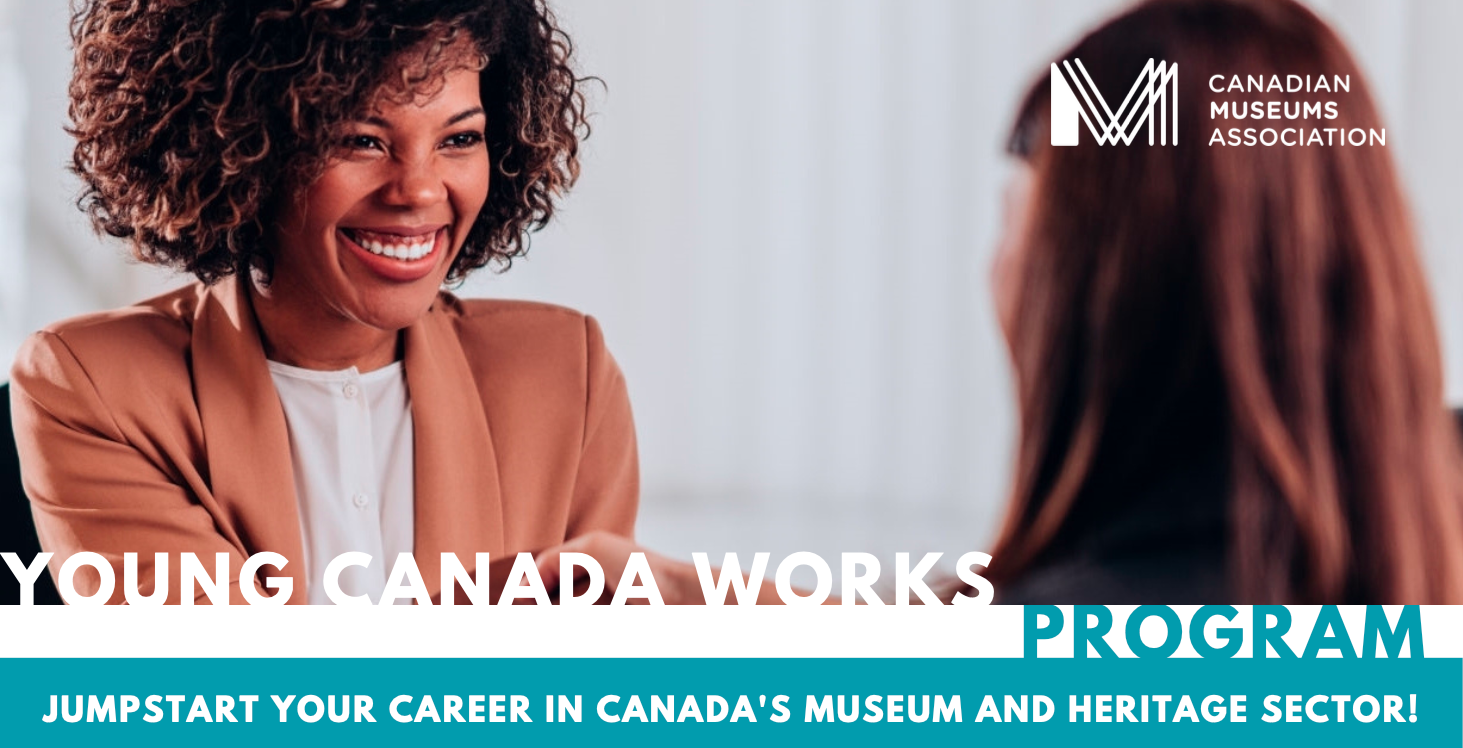 Are you a current student or post-secondary graduate considering a short-term work placement (from six weeks to one year in length) in the heritage sector? Want to know more about the diverse work opportunities offered through Young Canada Works at museums across the country?As part of the Government of Canada's Youth Employment and Skills Strategy, Young Canada Works (YCW) offers young Canadians the opportunity to develop skills and gain experience in the workforce through short-term work experiences for students (YCW HO) and graduate internships (YCW BCH).
Join the Young Canada Works Information Session at 12pm PT on Monday April 11 for information about Young Canada Works positions offered through the Canadian Museums Association. Learn more about the benefits of YCW, how it works and how to get started.
If you are 30 years old or younger, a Canadian Citizen, Permanent Resident or have refugee status, you might qualify for one of our Young Canada Works positions.
For questions about this information session, contact Gareth Hedges at ghedges@museums.ca.
Funded by the Government of Canada.