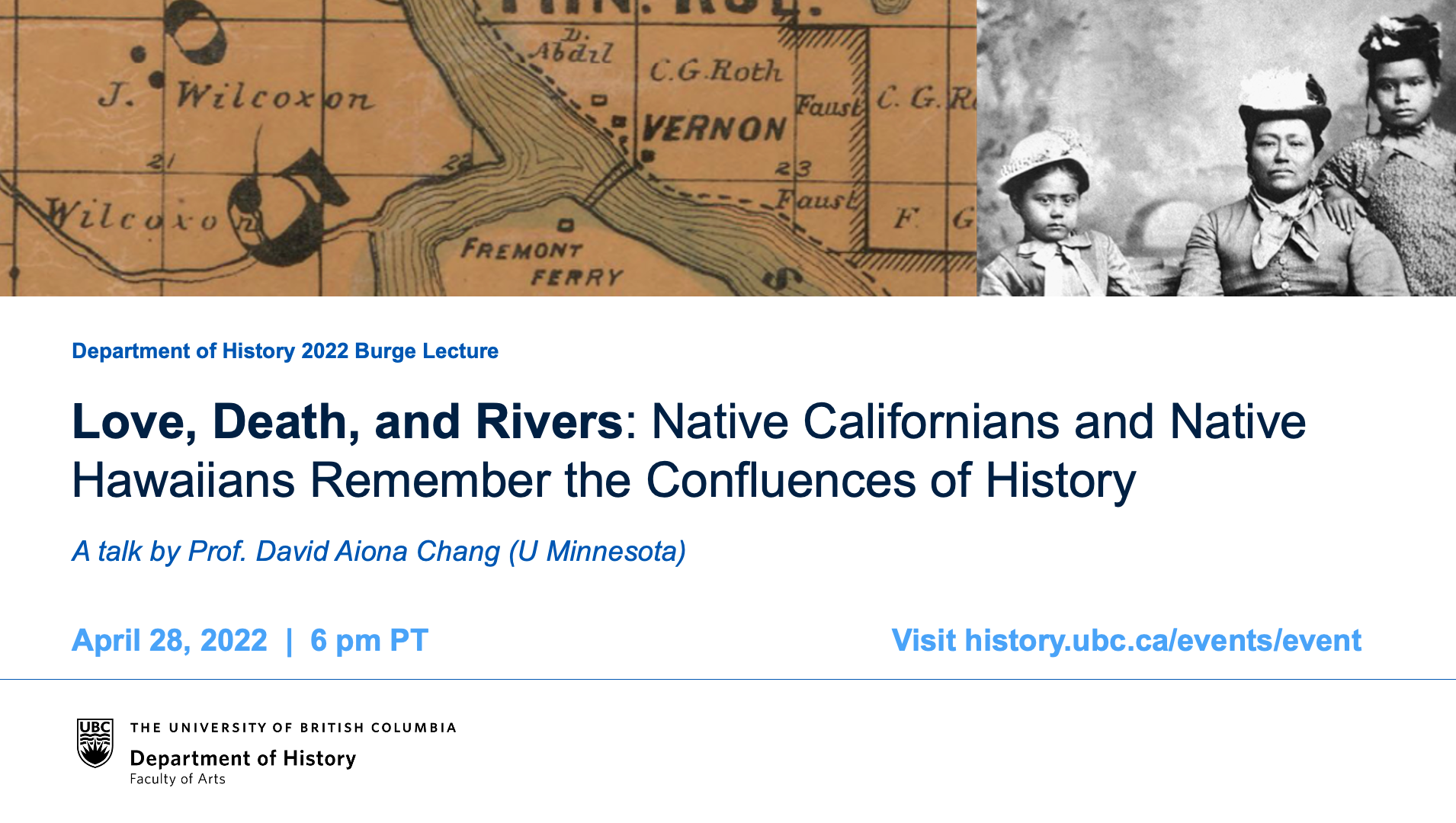 Love, Death, and Rivers: Native Californians and Native Hawaiians Remember the Confluences of History
The Burge Lecture is an annual endowed lecture organized by the History Graduate Students Association and made possible by a generous donation from UBC alumnus William Burge. The series provides students, faculty, alumni and community members the opportunity to connect with historians and scholars engaged in exciting research relevant to our times.
UBC Department of History is pleased to announce the 2022 Burge Lecture will be delivered by Professor David Aiona Chang, Distinguished McKnight Professor in the Department of History and American Indian Studies at the University of Minnesota.
To accommodate everyone's comfort levels with in-person events, attendees have the option to join the event in person or virtually via Zoom. However you choose to join us for this year's lecture, please register via the RSVP link below.
Light refreshments will be served. The lecture will take place in The Place of Many Trees within the Liu Institute building. The space is wheelchair accessible. ASL interpretation can be arranged if requested. The Zoom session will have auto-generated captions available.
Talk Abstract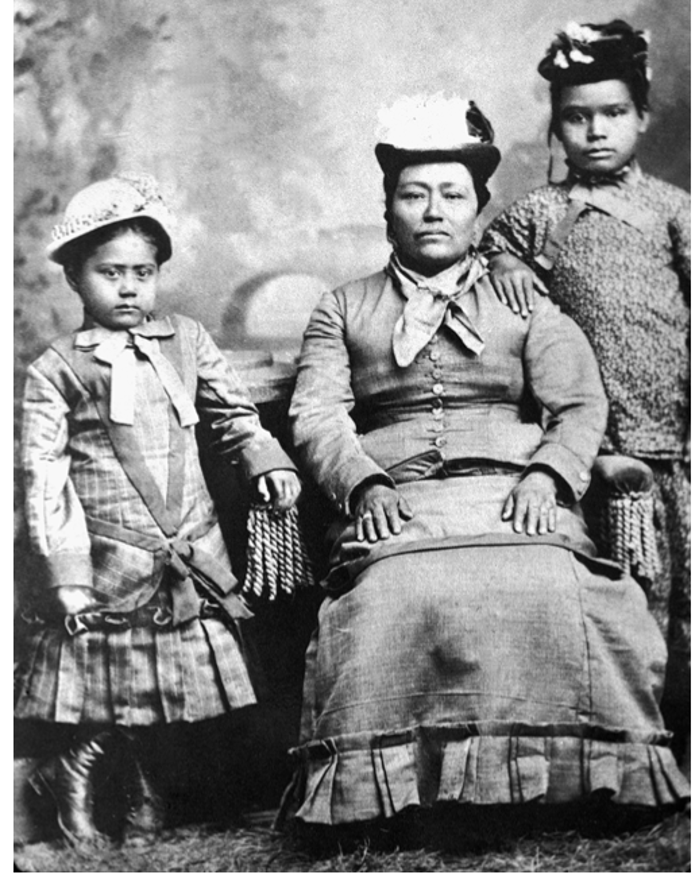 From south Vancouver Island to California, the mid 19th century saw the emergence of mixed Indigenous North American and Kanaka (Native Hawaiian) communities. This presentation traces the history of one such community in California. It draws on readings of Hawaiian-language mele kanikau (mourning songs) as a springboard for a consideration of the place of memory and commemoration in the making and maintenance of a community that emerged from love but also from colonial violence and dispossession. Drawing on Chang's current collaboration with the contemporary community, the paper emphasizes the very different ways that Kanaka and Native Californian people have remembered this place, and reflects upon the ethics and practice of collaborative history with Indigenous communities.
Presenter Bio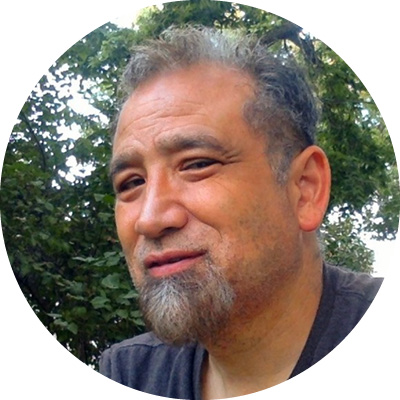 David Aiona Chang is a Kanaka (Native Hawaiian) historian of Indigenous people, colonialism, borders and migration in Hawaiʻi and North America, focusing especially on the histories of Indigenous North American and Kanaka people. Working at the intersections of Indigenous studies, history, geography, and literary study, he seeks to understand the ways that Indigenous people understood and tried to shape the rapidly changing world of the 19th and 20th centuries. His most recent article traces relations between First Nations people and Kanaka on Vancouver Island. He is the author of the award-winning The World and All the Things Upon It: Native Hawaiian Geographies of Exploration. Chang is also the author of The Color of The Land: Race, Nation, and the Politics of Landownership.