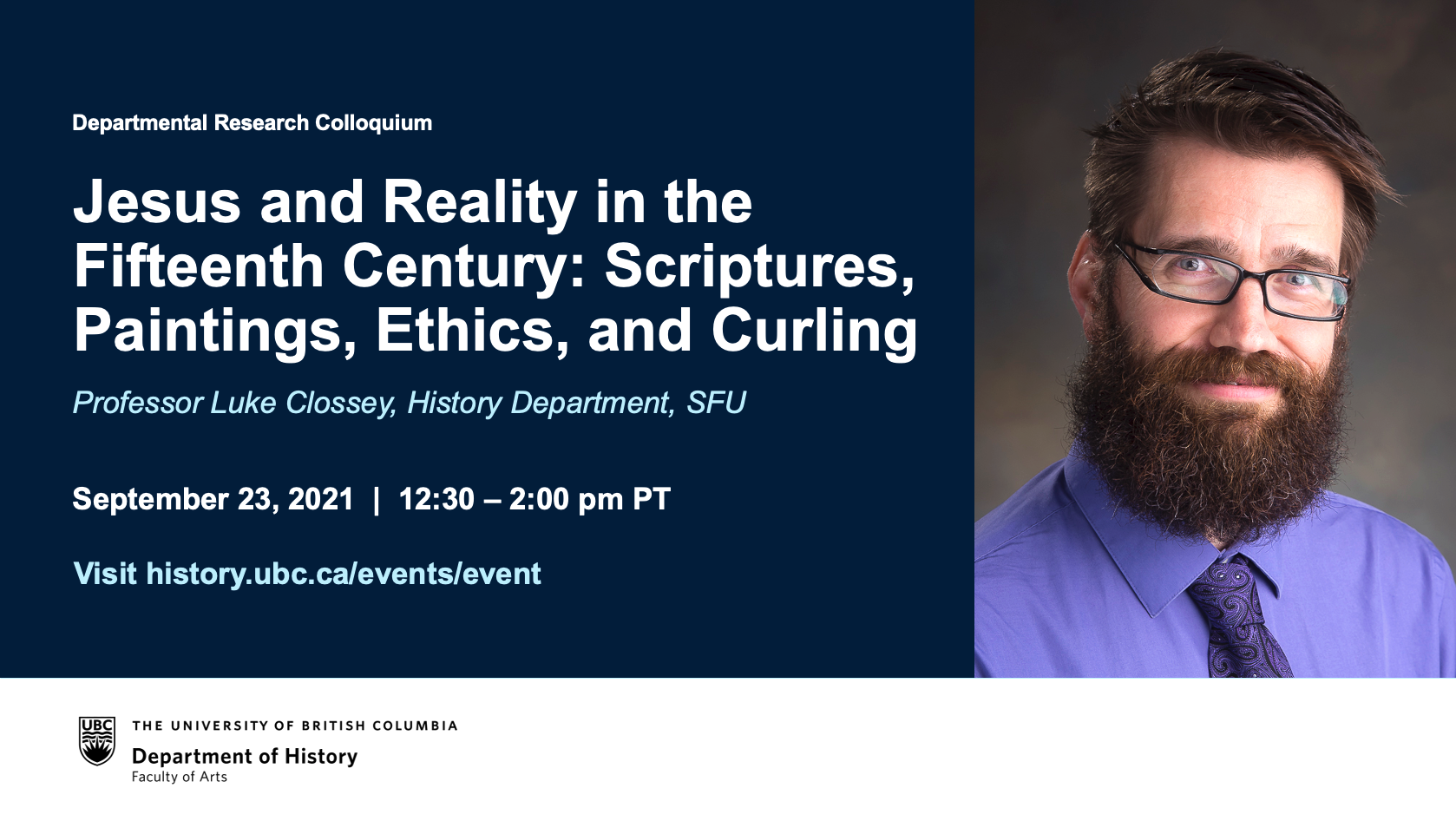 The Department of History Departmental Research Colloquium showcases research within the department, as well as that of invited speakers from beyond UBC. It brings together works-in-progress by scholars who are exploring important methodological, chronological, or geographical issues that challenge the frontiers of our discipline and contribute strongly to our collective discussions.
This term, the colloquium will focus on global history before 1500.
On Thursday, September 23 at 12:30 pm, join Professor Luke Clossey (History Department, Simon Fraser University), who will speak on "Jesus  and Reality in the Fifteenth Century: Scriptures, Paintings, Ethics, and Curling."
This is a virtual event.
---
Speaker Bio
Born at the edge of the Colorado Desert, Luke Clossey has studied and taught world history for the last decade, near the San Francisco Bay, the Danube, and the Yellow Sea. Arnold Schwarzenegger and the Regents of the University of California, Berkeley, awarded him the doctorate in history in 2004 for his dissertation on early Jesuit networks linking Germany, Mexico, and China. He joined the SFU History Department later that year.