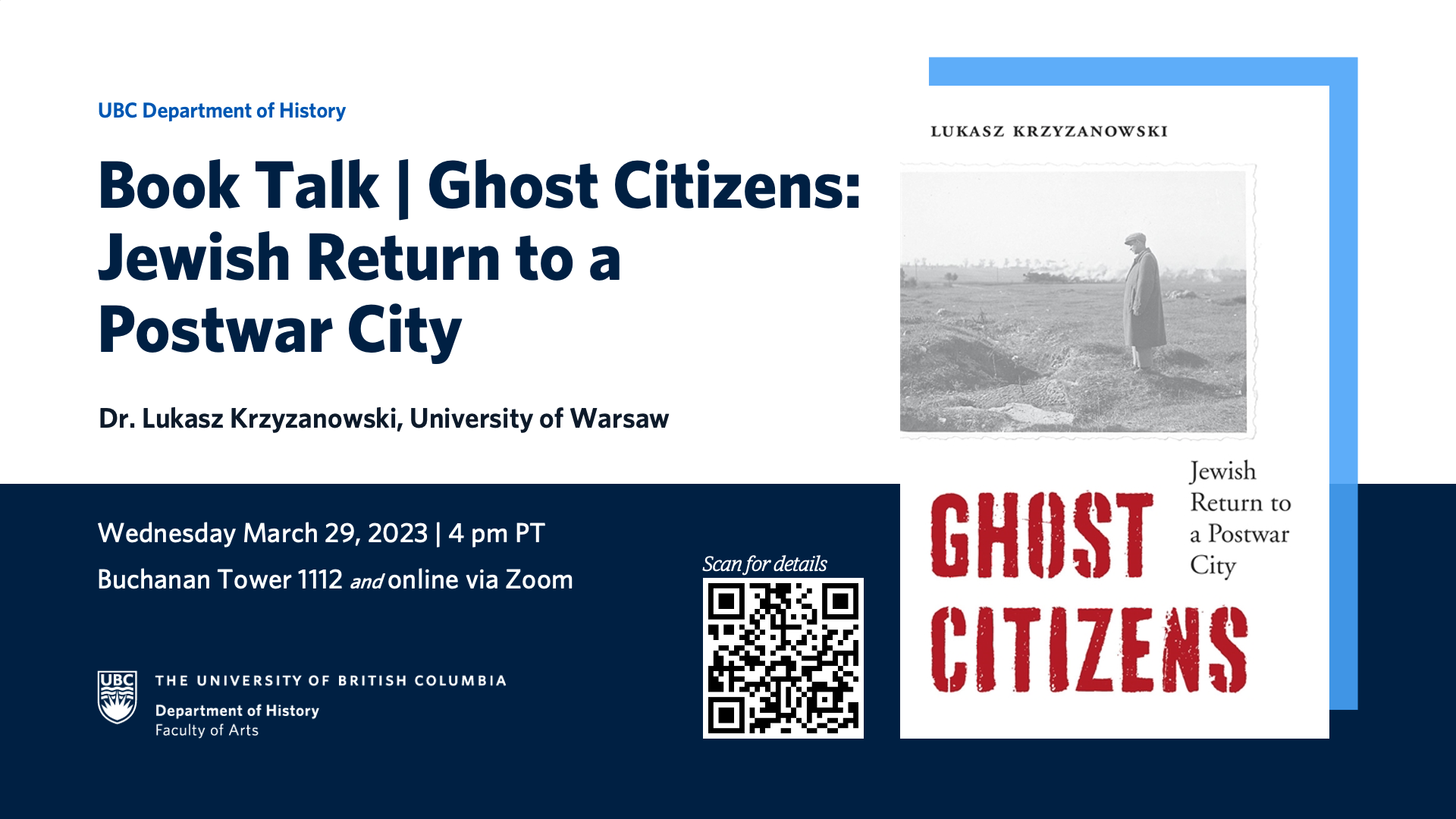 ---
On March 29, 2023 at 4 pm, join us for a book talk by Dr. Lukasz Krzyzanowski (Faculty of History, University of Warsaw).
In the immediate aftermath of World War II, the lives of Polish Jews were marked by violence and emigration. But some of those who had survived the Nazi genocide returned to their hometowns and tried to start their lives anew. In Ghost Citizens: Jewish Return to a Postwar City, Krzyzanowski recounts the story of this largely forgotten group of Holocaust survivors. Focusing on Radom, an industrial city about sixty miles south of Warsaw, he tells the story of what happened throughout provincial Poland as returnees faced new struggles along with massive political, social, and legal change.
This book talk can be attended both in-person in Buchanan Tower 1112 and virtually via Zoom. Please see link below for Zoom attendance details.
---
About the Speaker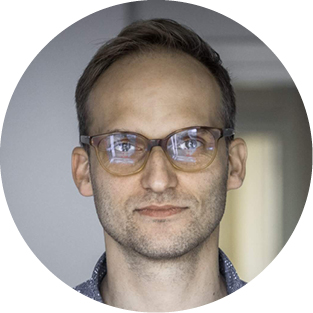 Lukasz Krzyzanowski
Since October 2021, Lukasz Krzyzanowski has been assistant professor at the Faculty of History of the University of Warsaw. He is the Claims Conference University Partnership in Holocaust Studies Lecturer in the Department of 20th Century History. Krzyzankowski's research interests include social history of World War II, history of the Holocaust and German occupation in Poland, and everyday life during and after the Holocaust.
Dr, Krzyzanowski's visit is sponsored by the Eramus+ agreement that allows from staff mobility between UBC and the University of Warsaw.